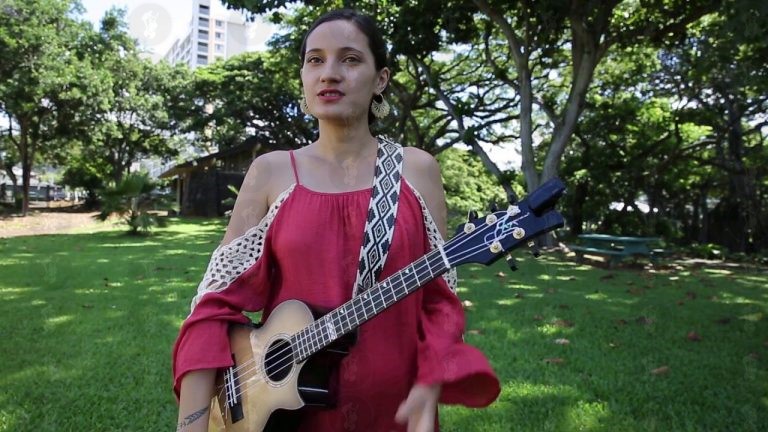 This is the Hawaiian Ukulele playing expert Taimane Gardner. She has an incredible mixture of cultures with Samoan, German, Swedish, Irish and French decent running through her veins. Her name translated from Samoan means "Diamond". Her music showcases a wonderful ability for playing the Ukulele.
Taimane started playing the Ukulele at only 5 years old and was discovered by musician Don Ho when she turned 13. The Honoluluan born artist had studied under Jake Shimabukuro as a teenager and graduated from Honolulu Waldorf School before moving onto community college.
Taimane has recorded and released lots of material throughout her career, which is quite impressive for a relatively young artist. Solo project releases include: Ukulele dance project, Elemental and We Are Made Of Stars in 2012, 2018 and 2015.
Taimane's Career: Taimane played regularly in the Waikiki performance circuit throughout her teenage years. Gaining popularity with her unique style and talents she recorded and released her debut album "Loco Princess" in 2005. She later released a second album called "The Art & Beauty of Being Human" in 2008.
The album released in 2015 "We Are Made Of Stars" was nominated at the Na Hoku Hanohano Awards for Ukulele album of the year. Taimane's career started taking off with performances in Hong Kong and Japan. She has also been featured in the Guitar World Magazine as a top 10 Ukulele performer, if you've watched the video below, you can see why!
The video below is Taimane doing a TED Talk showcasing the incredible Ukulele skills she has: